Simple stroopwafel granola with yogurt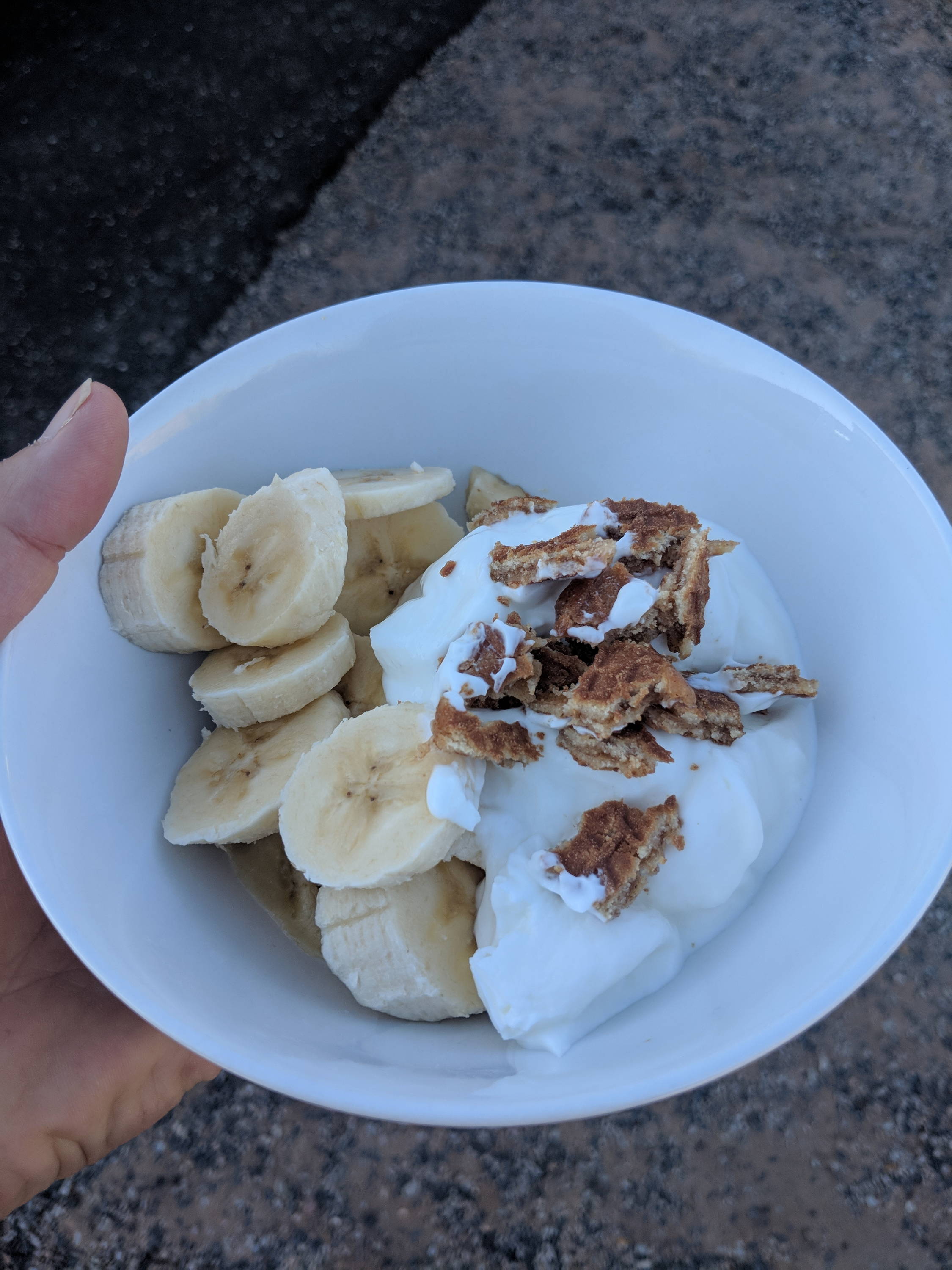 Stroopwafels for breakfast?

Why would a stroopwafel be a breakfast snack if you can't make different breakfast plates with them?

Some of you might make your own granola (which could be as easy as to bake rolled oats and shredded coconut with stroopwafel syrup poured over it, for 20 minutes mixing in some dried fruits and crushed nuts afterwards), but some of you just like it easier and less time consuming. Instead of using overly sweet cereal, just use oats or a European version of granola.

The stroopwafels crumbled up will add the sweet touch!
⅓ cup European granola or fine oats
1 stroopwafel, cut in small pieces (whichever you like, (i.e. traditional, vegan, gluten free or even chocolate)
1 cup of yogurt (use coconut or cashew yogurt to make it vegan)
1 teaspoon stroopwafel syrup
Fresh fruits to your liking
Either throw it all in a bowl, mix it and enjoy. Or pour in the yogurt first, add the granola, stroopwafel crumbs and colorful fruit as beautiful decoration to make your breakfast Instagram worthy. ;)

Either way: Enjoy this great breakfast!
Get your supplies from us!