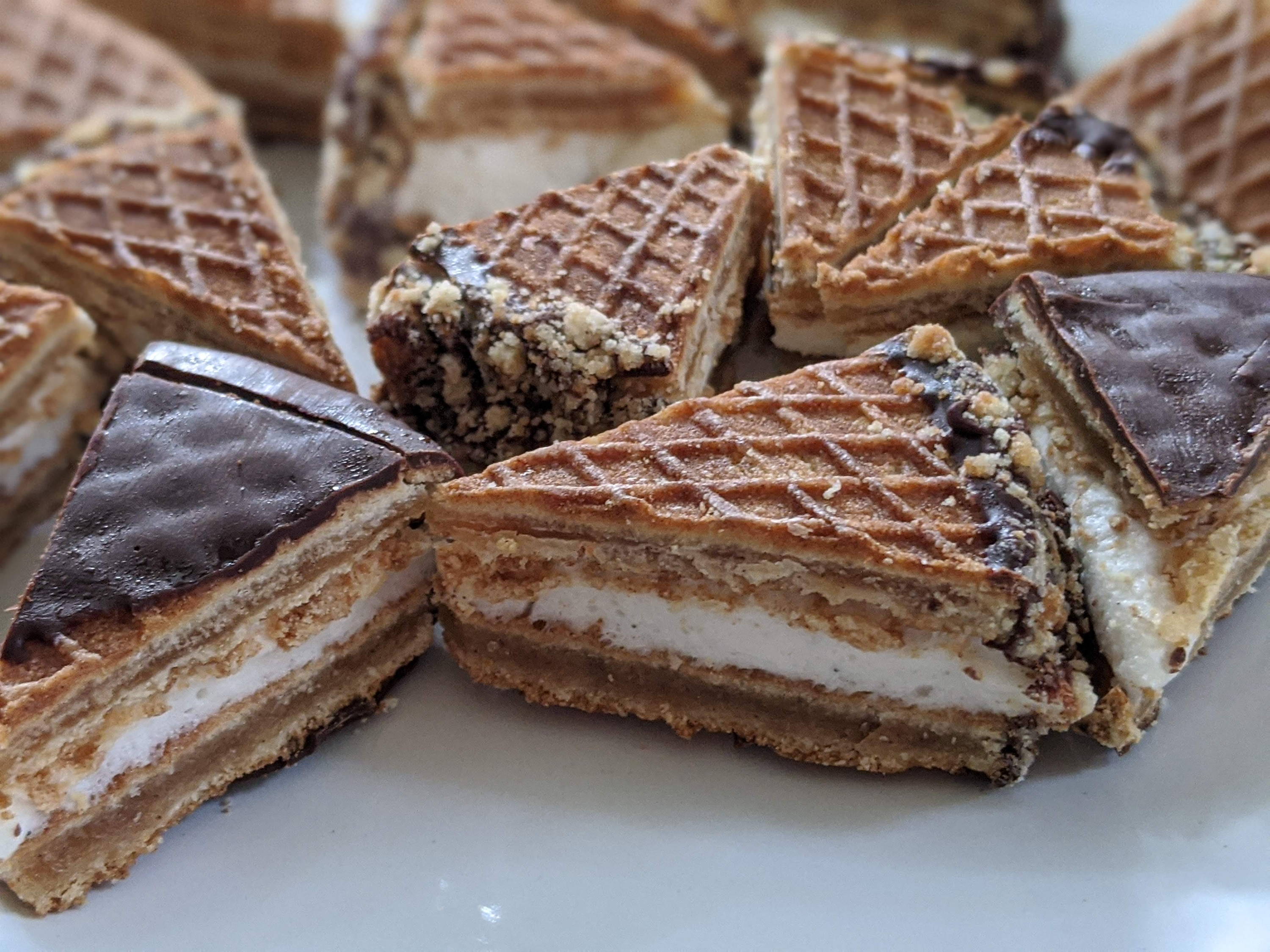 THIS IS THE BOMB, what a discovery.

And the awesome part? You don't really have to be a chef, pastry chef, baker or literally have to bake ANYTHING to create these bites of heaven. A winner for every party or just to indulge yourself. Some things you don't have to share.
You might know Stroop Club is a woman owned and woman operated business and that we're all into woman empowerment. Therefore we work mostly with other women owned businesses.
Murphy's Mellows
is a wonderful example and the awesome part about this company? She makes the most delicious marshmallows in the whole wide world. Seriously. I used to not even like marshmallows.
Melt the chocolate chips either in the microwave or au-bain marie on the stove. The easiest way to temper your chocolate is to melt and heat ⅔ of the chocolate first and then add the last ⅓ to your bowl. When it's all melted and beautifully dark and smooth let it cool slightly again.

Put a piece of marshmallow on a stroopwafel, dip the entire creation into the chocolate, covering the whole mount with chocolate. Let drip/cool on a rack.
These are the most delicious soft, creamy, chocolaty S'Mores you'll ever taste.
You can make it a tiny bit more complicated by getting a bigger slab of marshmallow, cutting out circles with a round cookie cutter and placing them in between 2 stroopwafels. Dip the sides in chocolate and voila. I like to cut these in triangles, somehow it makes them less sweet. (yeah right).
Get your supplies from us!